The Augur
A downloadable game for Windows
I am creating The Augur, a program that allows you to play Solo RPGs and also functions as a tool for GMs, World Builders, and even Writers.
The Augur has a solo RPG system that is based on Ironsworn, its fully moddable and people can create and share what they make. The Augur is completely free and my goal is to make the ultimate tool for playing Solo as well as prepping for your group games.
I am constantly updating and adding features to The Augur. Come and join on me in this adventure as we make the ultimate tool for Solo RPGs and GMs together. Go to our Discord server so we can interact and share ideas.
Check out and subscribe to The Augur's Youtube channel for videos explaining how most of the features work.
Latest Update: The Journal Update.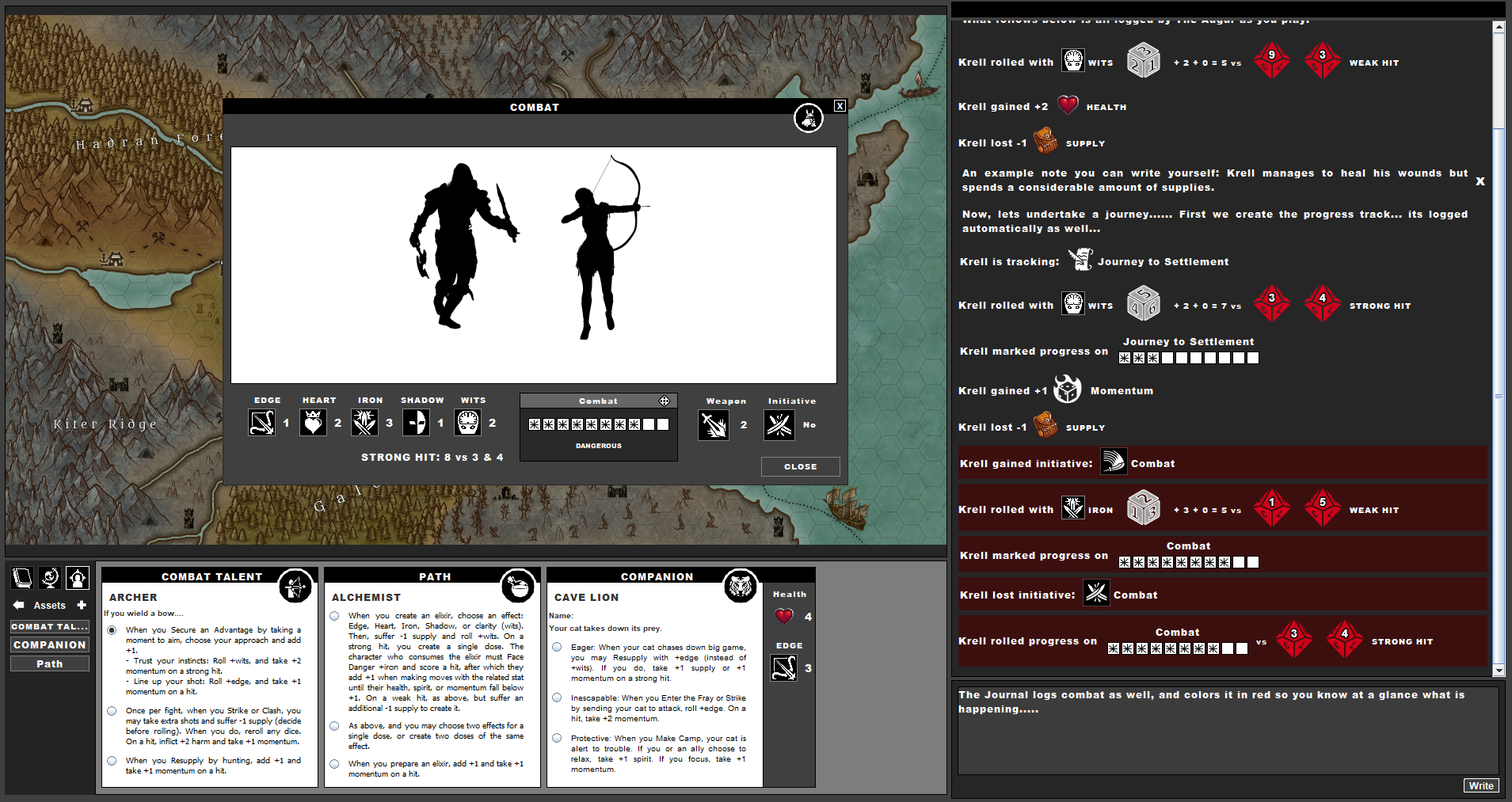 The latest update brings a fully integrated journaling system into The Augur, now it logs all you stat rolls, progress rolls, momentum and stat changes, as well as every time you swear a new vow or make progress, and much more. Also, you can write your story, notes and descriptions inside the Augur as the journal allows you to make your own entries.
To install this update simply overwrite your installation of The Augur, if you were playing using the example game please go into your TheAugur\Games folder and rename the file "Example Game.xml" to something else. Otherwise you don't have to do anything but keep playing.
Also I started a Discord server for the Augur. Come and join so we can create the ultimate Solo RPG experience together.
If you enjoy the game please consider using the pay what you want option, those 5$ or more go along way for me and help me keep focused on improving and adding new features to The Augur. I have many more ideas and features I want to add. You can also join my Patreon for monthly extra content in the form of adventures, lore and foes all in PDFs and also as modules that you can load into the game.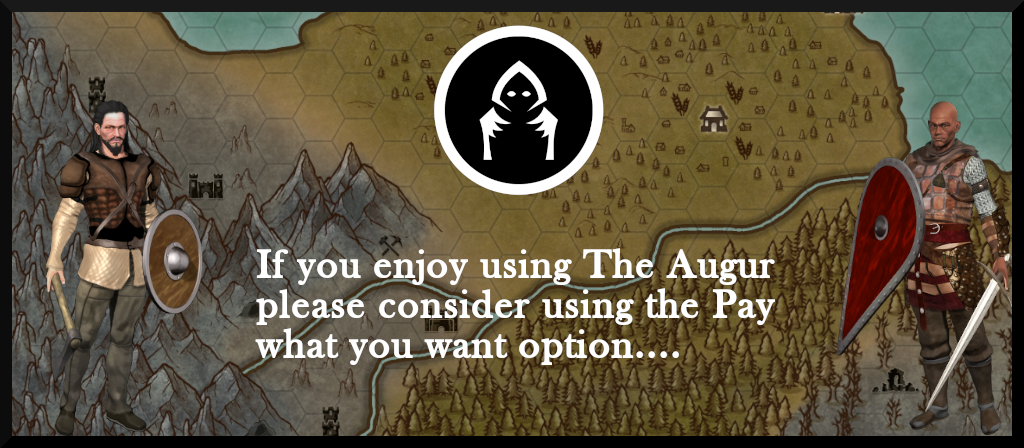 Download
Click download now to get access to the following files:
The Augur Nov 29.rar
79 MB